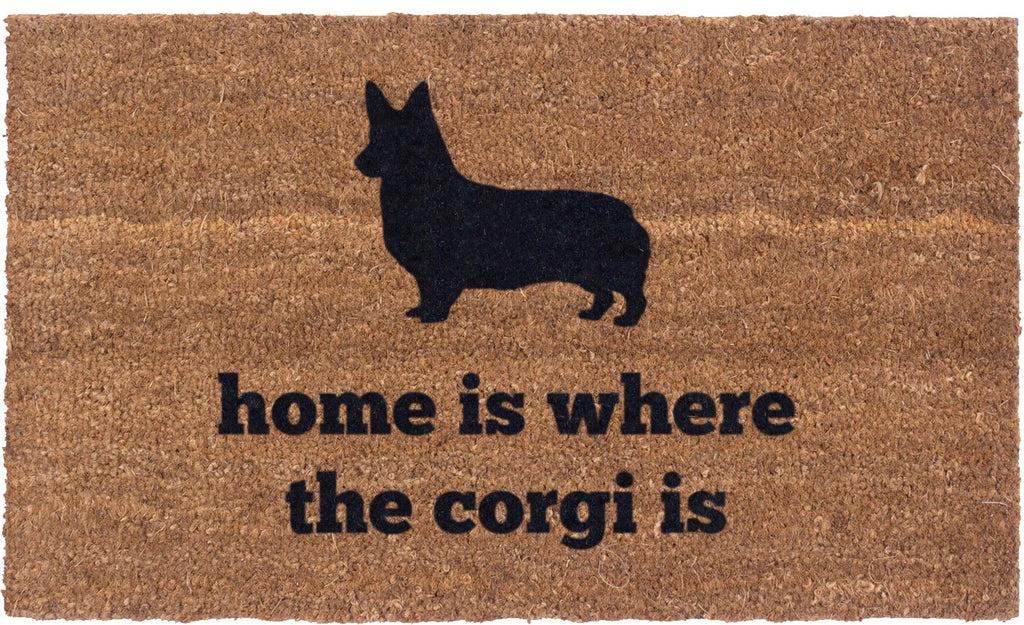 Cocomatsnmore
Vinyl Back - Corgi Home - Coir Doormat
Yes, we know... you are obsessed with your Corgi! And that is why... we now have the perfect gift to you and fellow Corgi lovers - the "Home is where the Corgi is" coir doormat!. So grab this awesome doormat and let everyone in on your dog crazed secret... Who wouldn't fall in love with those furry cuties and this doormat!!


"Corgi Home" coir doormats are constructed with high quality coir fibres embedded into a vinyl backing.


The vinyl backing gives the 'Corgi Home' doormat anti-slip benefits with reduced mat slippage.


As the coir fibers are tightly embedded into the vinyl back, there tends to be less fibre shedding.


Doormats are sturdy, weather-proof and resistant to rot, mildew and stains - the ideal mat for outdoor use.


The rough construction of coir makes it effective at scraping off dirt and debris from under shoes.


The design is stencil printed with biodegradable spray dye. The dye goes deep into the doormat fibres for a fade resistant doormat.


"

Corgi Home

" Doormat is available in a size 18" x 30".


Thickness of doormat is a low profile 5/8" - perfect for low clearance doorways, prevents tripping or getting the door caught on the mat.


Easy to clean - just give it a good shake or run down with a vacuum.


These coir door mats are sustainable, eco-friendly, long lasting, and very affordable.


---
Share this Product