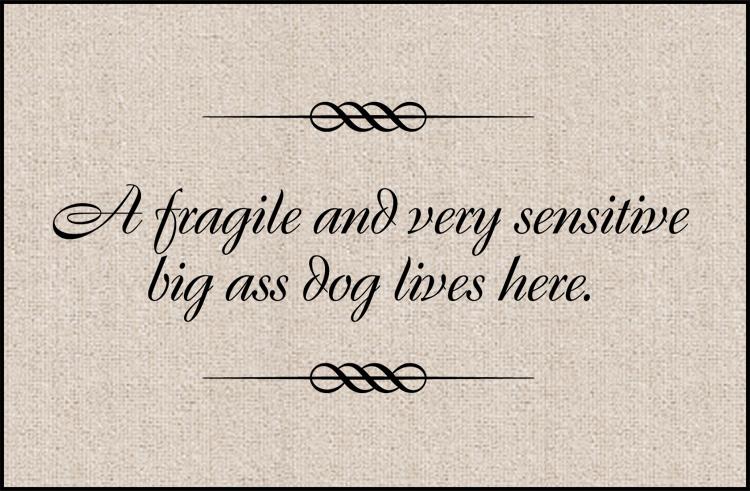 HighCotton
Fragile Dog Olefin Doormat
And this is our dog Rufus. He's really a nice dog but be careful! Don't get too close. We're working on getting the rabies cured. Oh, what's the blood from? Haha, silly Rufus got out this morning? Not to worry, the mailman only needed a few stitches and he'll be back to work in no time. Oh, you're saying "Fragile Dog" doormat lied? No it didn't, he IS a big ass dog!!
Each mat is made from 100% Olefin indoor/outdoor carpet with perfect bound stitched edges.Olefin is a great choice for outdoors and damp basements as its fiber dries quickly when wet, and is not prone to mold or mildew as a result of the moisture. Additionally, being solution-dyed makes the fiber extremely fade-resistant and stain resistant, so exposure to sunlight, ultraviolet rays and spills will not permanently discolor the carpet.

Specifications
| | |
| --- | --- |
| Material | Olefin |
| Backing | None |
| Base Color | Off White |
| Print/Accent Color | Black |
| Size | 18" x 27" |
Maintenance
To clean, just wet with a hose and scrub it with a brush (please do not machine wash). Dry flat.

---
Share this Product