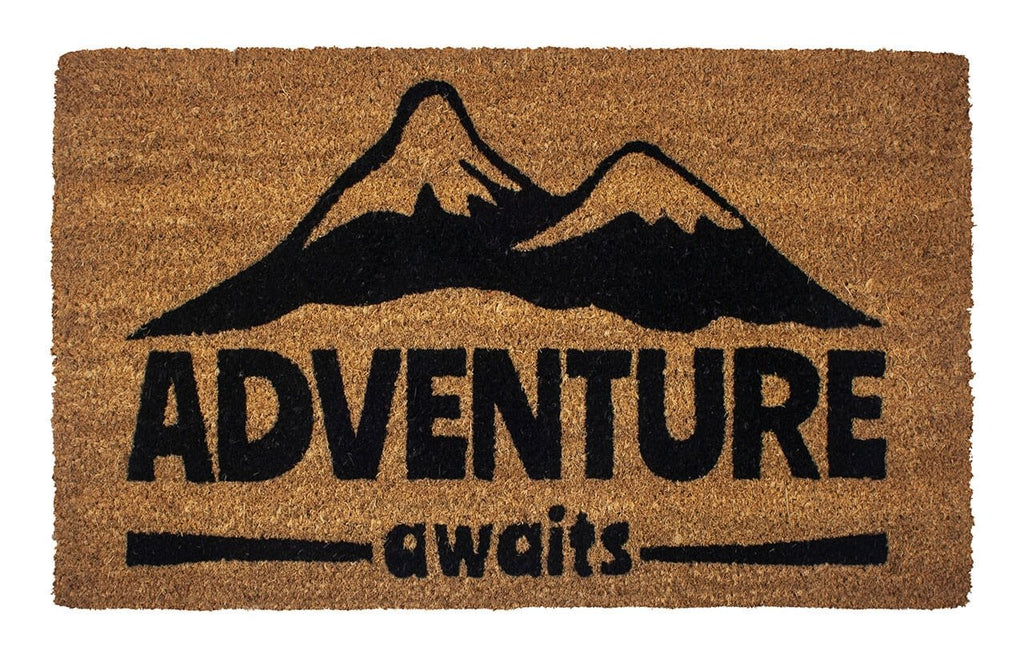 Entryways
Adventure Awaits Vinyl Coir Doormat
Life is an adventure and of course, y'all know that! Adventure awaits in the form of impromptu travel plans, out-of-the-blue weekend getaways, family holidays, new friends at work, an old friend drinking buddy dropping into town, a high profile project that is most fun to work on, sibling madness, pet doings, the quest to find that perfect person, learning a new dish...from scratch, challenging situations, kids and even your daily commute on the subway. Celebrate daily adventures in life with the Adventure Awaits Vinyl Coir Doormat.
The Eco-friendly and natural alternative to your doormat, these mats provide a rich aesthetic to any building or home. Coco entrance mats are made by embedding natural coconut husk fiber into a vinyl backing.
These fibers area  bi-product of the coconut harvesting industry, making the production of these mats highly sustainable, and the mats themselves a perfect complement to your environmentally conscious building or home.
Coir Fiber are a proven scrapper that is highly effective at brushing away dirt and debris from the bottom of shoes to ensure a clean and safe floor inside. This coco fiber is also one of the most absorbent natural fibers available, making it highly effective at keeping the moisture off your floors.
Specifications
| | |
| --- | --- |
| Material | Coir |
| Backing | Vinyl |
| Base Color | Natural Coco |
| Print/Accent Color | Black |
| Thickness | 1/2" |
| Size | 17" by 28" |
Maintenance
Coir mats are very easy to clean and maintain - simply vacuum, hose down or shake off to keep them clean.
---
Share this Product